Buy 60 for €12,75 each and save 15%
Dosage and route of administration
Step 1:
Hold the head of the pigeon firmly between the fingers.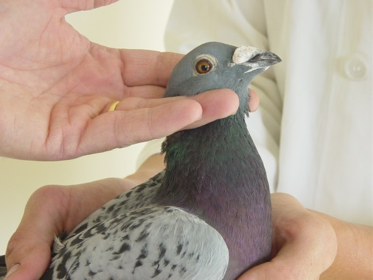 Step 2:
1 to 2 drops in each nostril, this depends on the severity of the symptoms.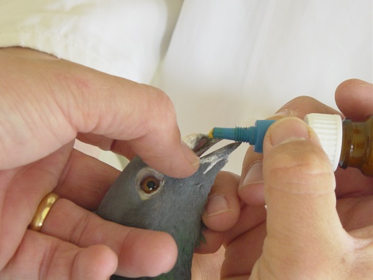 Step 3:
Hold the head firmly to avoid shaking, Wait for 20 seconds, till the eyes water. After a few seconds S.A.S. will begin to work. (when you want to speed process, open and close the beak). If the eyes do not water, the tear ducts are very blocked and you must repeat this step. After that, the pigeon is allowed to go back to the loft.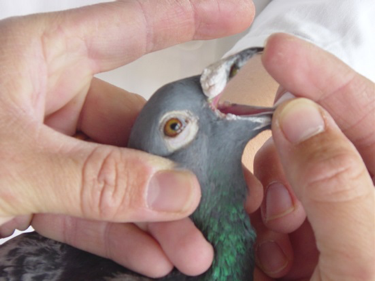 Special precautions for use
Sediment  formation can appear in this natural product. Shake well before use.
| | |
| --- | --- |
| Target animals: | Pigeons, parrots & poultry. |
| Indication: | Homing ability and flying performance is hampered by excessive mucus in the nasal cavities and poorly functioning tear ducts. This is probably the cause of the so called 'stuffed heads'. Characteristics of the stuffed heads are: feathers by the ears stand |
| Dosage and route of administration: | For topical administration in the nostrils. Shake well before use. Dosage : 1-2 drops in each nostril, during 1 to 2 days. Stick head, eyes must tear. Repeat when eyes do not water. For the best result, when the pigeons are sick of mycoplasmosis, use S.A. |
| Composition: | A combination of essential oils and minerals. |
| Packing: | 10 ml |
| EAN: | 8718627020128 |
0
stars based on
0
reviews